⚠️开封后尽快食用避免受潮影响口感,建议冷藏保持脆口
✅250克包装
✅使用金线鱼,淋上特调的沙爹酱汁,口味鲜甜微辣
✅邦咯岛必买特产,您下单了我们才到工厂打包,💯原产地直接发货
💯邦咯岛极鲜直送您家门口!
🏝这里不仅是天然海货的食材网店,更与您一起开启了美妙的寻味之旅!通过网络把最好的海岛食材分享给各个角落衷爱食物的您!
❤️若有任何疑问我们欢迎您与我们客服联系哟~
⚠️Satay fish is type of snack that get damp easily, finish it asap or we recommend store in fridge to keep it crispy taste
✅250gram/pack
✅Ikan Kerisi coated with satay sauces. Sweet and tasty satay flavor with a little spicy taste
✅We received your order then only we pack from satay factory, 💯ORIGINAL & DIRECT FROM PANGKOR
✅Pangkor famous & must buy
✅Halal product
🏝We are Pulau Pangkor specialty online store since 2016.
💯Fresh & Direct From Pulau Pangkor to your doorstep!
❤️Our friendly customer service are ready to serve you. For more product enquiries can direct WhatsApp & contact us.
📲WhatsApp: 018-233 8231
🚚Please take note that delivery may delay due to weekend, Public Holiday, and bad weather…Thank You!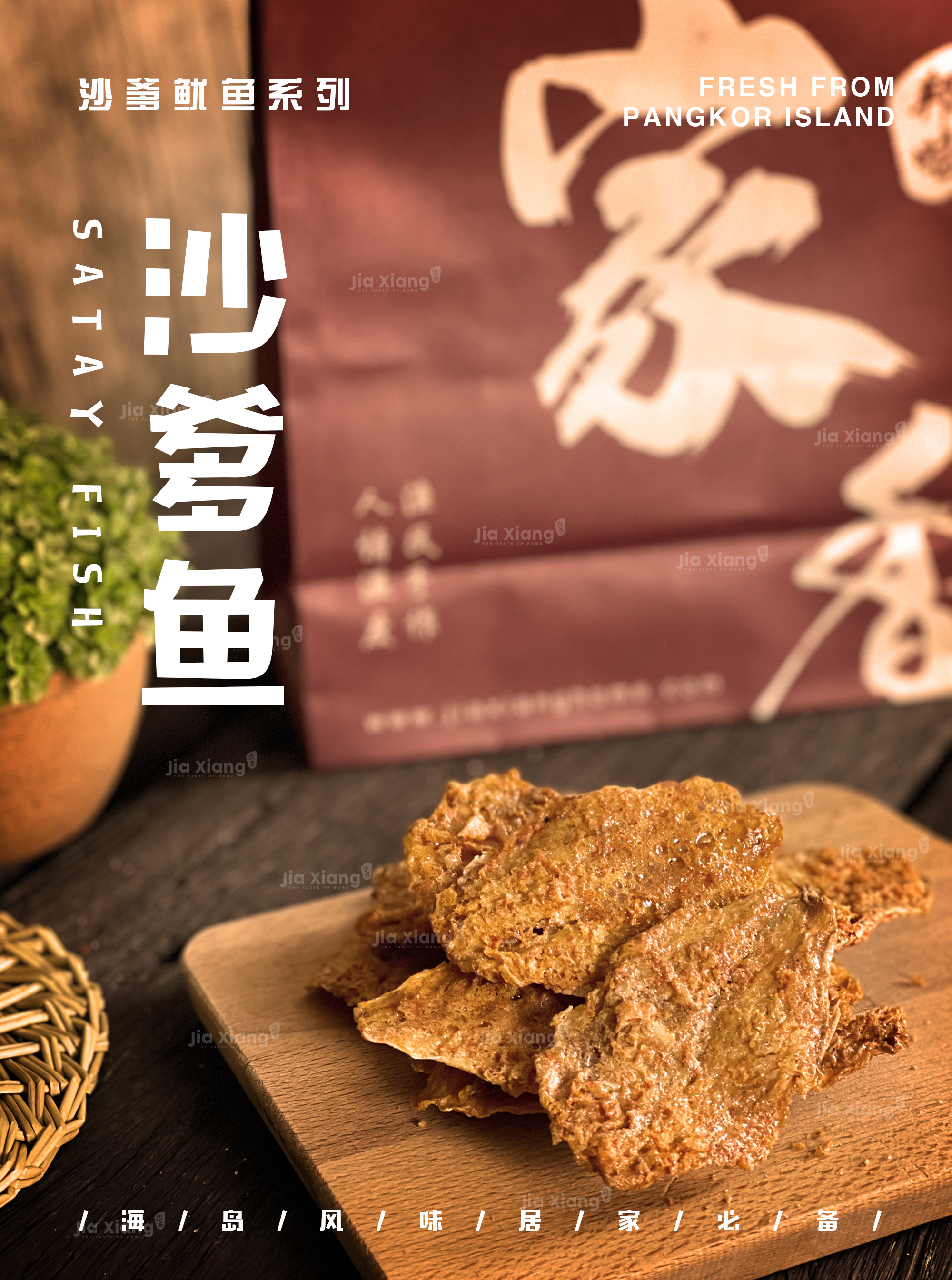 Customer comments
| Author/Date | Rating | Comment |
| --- | --- | --- |