特色海味即食零嘴 – 西丁鱼特选本地产的西丁咸鱼块、渔家秘调的辛香辣椒佐上白芝麻的香。咸辣咸香的味道,酥脆带嚼劲的口感,无论怎么搭配,它更是渔夫们回航后小酌几杯的最佳伴酒菜呢!

西丁鱼块的大小会因为每季的捕捉而有所不同,请理解野生捕捉没有一模一样的渔获喔。
食用建议:开盖即食休闲零嘴、餐桌拌菜、汤面、炒菜、下酒菜等各式搭配。

Local Specialty Snacks – Spiced Bombay Duck Selected local salted ikan rumi cubes, fisherman's secret spices and white sesame seeds. Spicy and salty, crispy and chewy flavour, pretty paired with any, it is the perfect match for the fishermen drinks after returning from the sea.

The size of the Ikan Rumi may varies with the catch every season. Please understand that there is no exactly same for wild catch seafood.
Suggestions: Ready to eat snacks, side dishes, soup noodles, stir-fry vegetables, beer and other various combinations.
Net Weight : 100g
Best consumed within 90 days for best quality.
Use a clean spoon, avoid direct sunlight and humidity.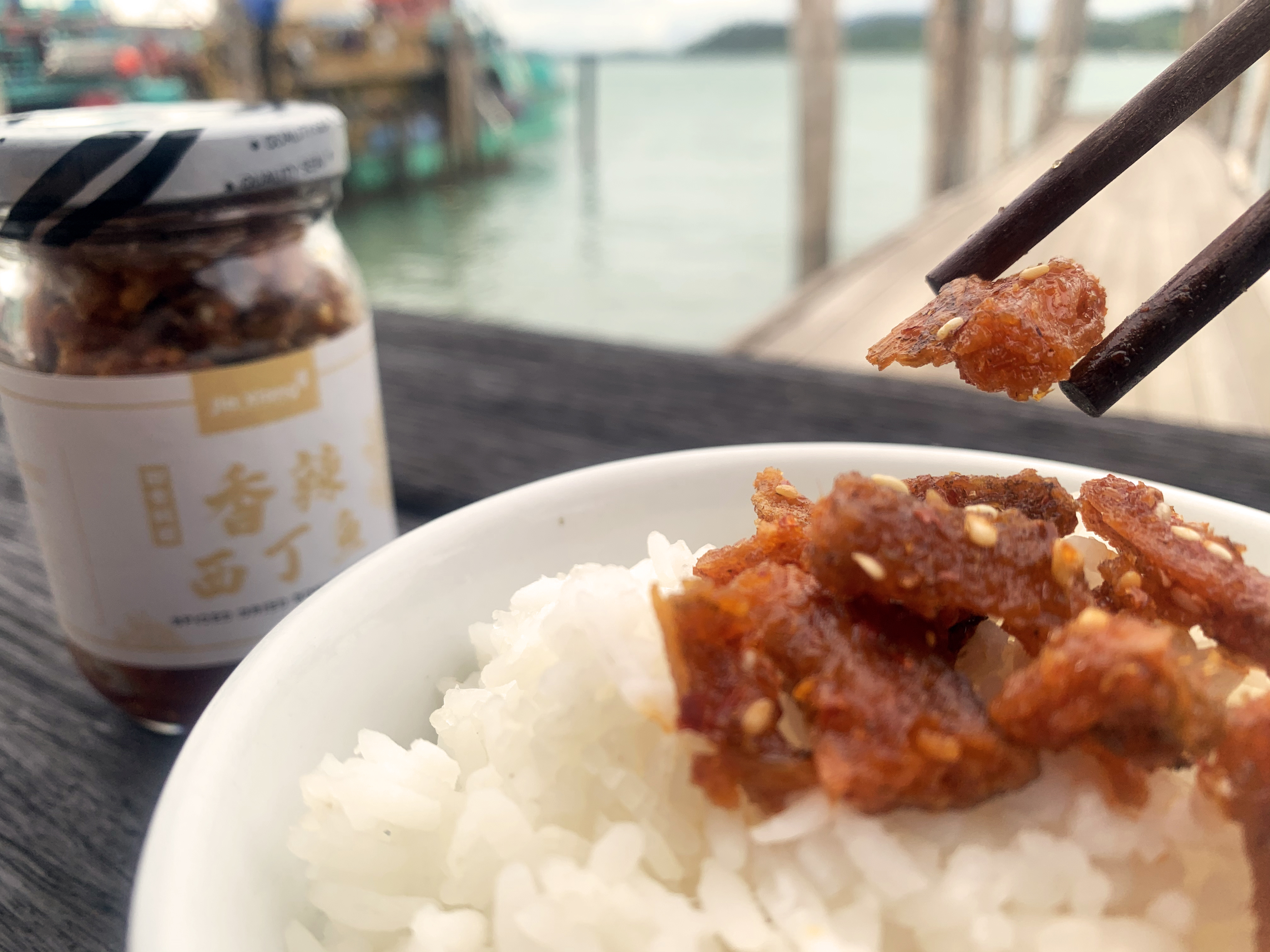 Customer comments
| Author/Date | Rating | Comment |
| --- | --- | --- |